Main types of 3d modeling
Solid
Based on the shells of the bodies. At any moment, they are closed. Boolean operations are used to get the geometry needed. Used in mechanical engineering and analysis.
Surface
Based on the surfaces of the bodies. They can be opened. Surfaces can be cut using lines and other surfaces to get the geometry needed. Used for complex yet accurate geometry.
Mesh
Based on representing or approximating their surfaces using polygon meshes. Used for complex geometry like organics, characters in animation, visualization, simulation.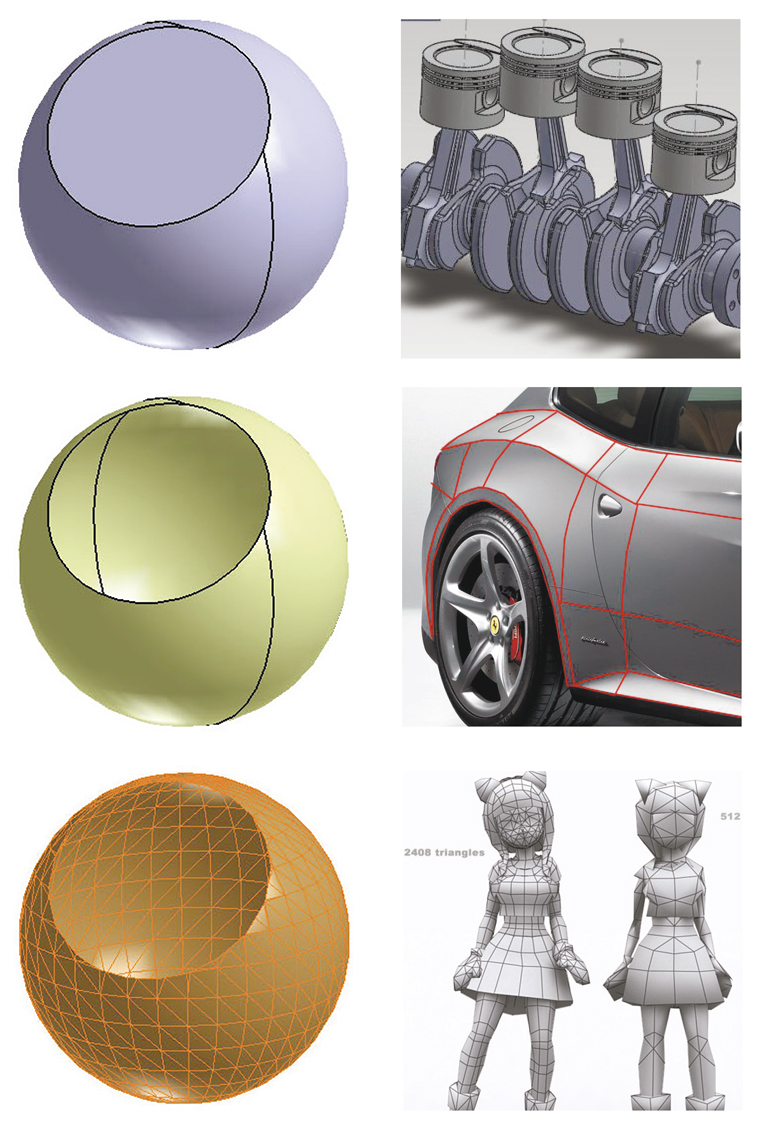 Instructions
Fredrik Skåtar, Aleksandra Sviridova
Duration
10 min
Level
Basic
---